Frequently asked questions
How much does a video cost?
---
Every video created will come with a different price depending on the demand of the process. You can rest assured that all costs will be discussed once an early plan and idea is formed.
---
Can I make changes once you have edited?
---
Absolutely! Whilst most of the time it's a thumbs up from on the first draft of the video sometimes changes need to be made to ensure everyone is happy with the final product.
---
How long does a video take to make?
---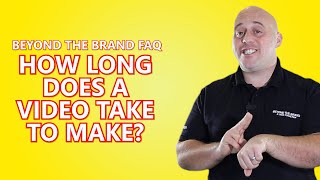 This really is a project by project basis and depends on the work involved. The time and and scale will be discussed once an idea and plan is in place
---
How do we start?
---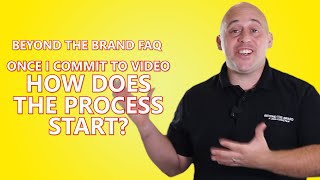 We start with a conversation about what it is you want your videos to achieve. No process should start without that in place. Then through further conversation we map out what is important to represent, who your target audience is and where this video is to be used. At this point we talk logistics, dates and what we will need for the shoot. Beyond The Brand will design a plan with all those ideas and finalise the details with yourself.
---
Can I use my video on different online platforms?
---
Yes and no, you can use your video anywhere you wish however not all videos are suited to all platforms. A video for YouTube will not have the same impact on LinkedIn. However all options to suit your end goal will be explored and discussed to ensure we create the right video for your target platform(s)
---
Do I need to be on camera?
---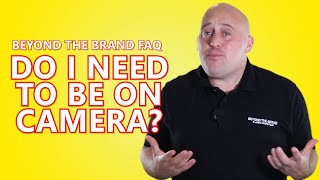 This depends on the aim of the video. Beyond The Brand is an advocate of authenticity which means as and where necessary a representative of the brand is encouraged to participate in the video. This doesn't necessarily mean yourself.

---
What if I'm too nervous to be on camera?
---
90% of business owners get nervous in front of the camera. Beyond The Brand takes pride in its ability to help you feel relaxed in front of the camera. We can offer both advice and advanced training to help you achieve camera confidence.
---
Will I need a script?
---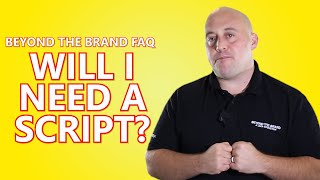 Different videos require different structures. Beyond The Brand will work with you to see what suits you best. Some enjoy a structured ad lib with an outline some would prefer a designed script.
---
---